IRIS, The jewel of the garden SOLD OUT
May 19, 2019
A full day of floral revelry amidst the peak bloom of bearded iris in the Willamette Valley…
Few flowers possess the delicate grace and striking form of this ruffled spring bloom. Limited to a mere couple of weeks in May, the bearded iris season is brief and beguiling.
We are thrilled to announce this special class on May 19 in celebration of the bearded iris taking place Schreiner's Iris Gardens, one of the country's best iris growers located in the heart of the Willamette Valley. Year after year we return to immerse ourselves in the beauty of 200 acres of iris in bloom. It's the most heavenly site to behold.
Join Nicolette for a day long floral arranging class centered around this jewel of the garden. We'll begin with a tour of the display gardens to get inspired, then Nicolette will give demonstration in her elegantly layered garden style of arranging. After a short pause for a light lunch in the gardens, students will dive into an abundant selection of iris that have just been harvested from the surrounding fields. We will also have a bounty of all locally sourced blooms for our compositions. Special emphasis will be placed on flower selection, color blending and the mechanics of building a low lush sprawling arrangement without the use of floral foam. Students will receive in depth one-on-one instruction from Nicolette as they build their own rambling garden style arrangement. This class is open to all levels.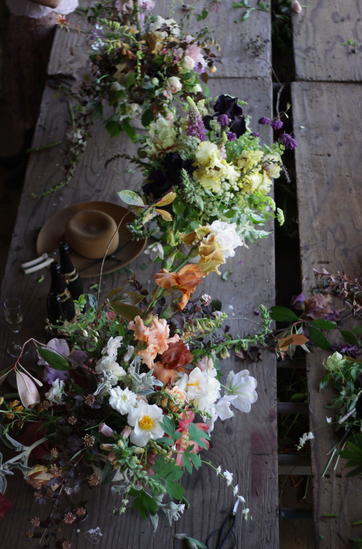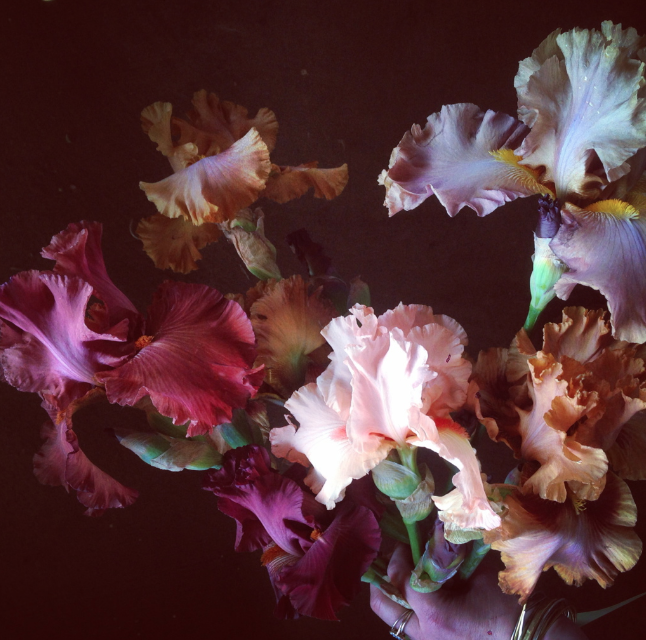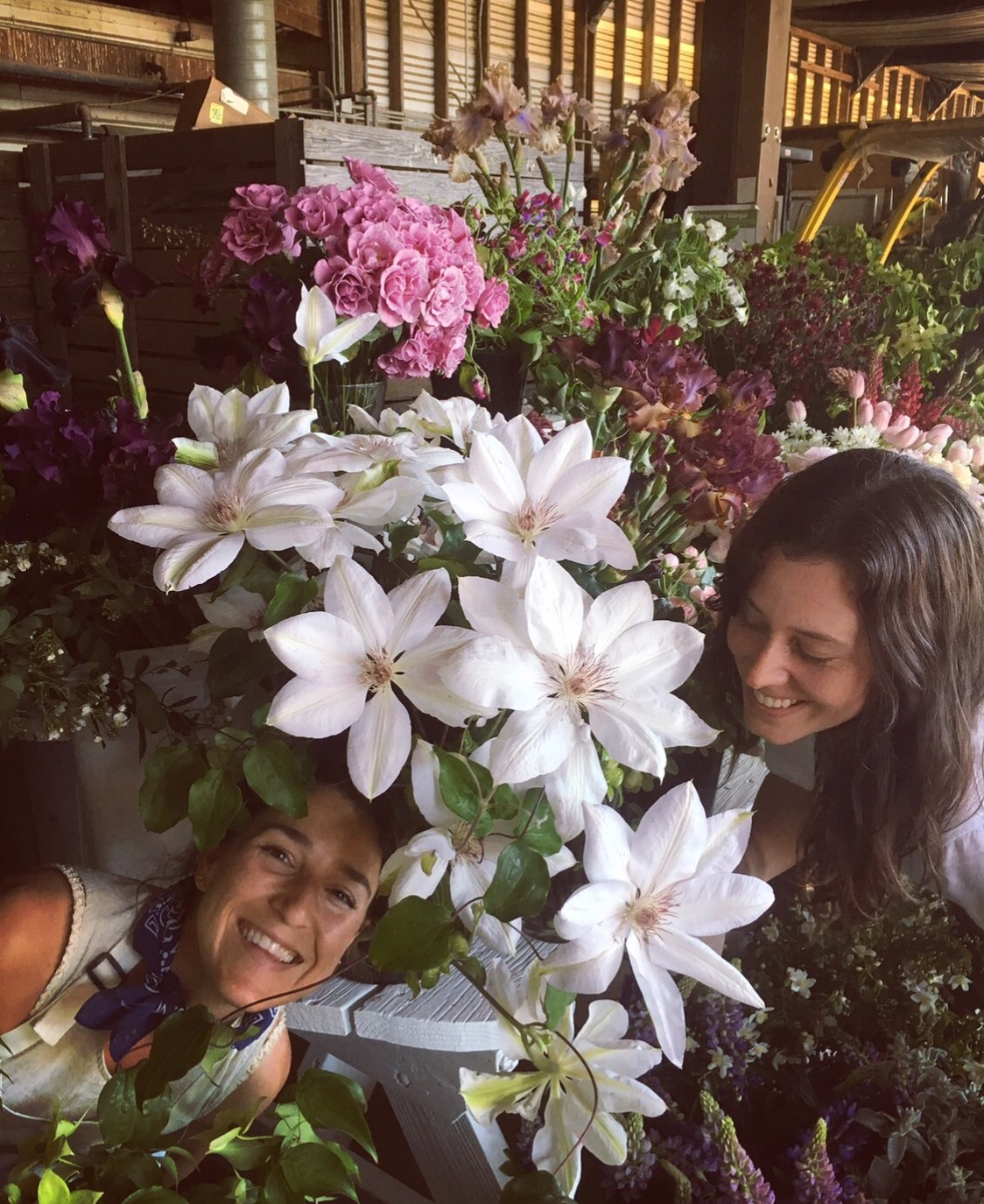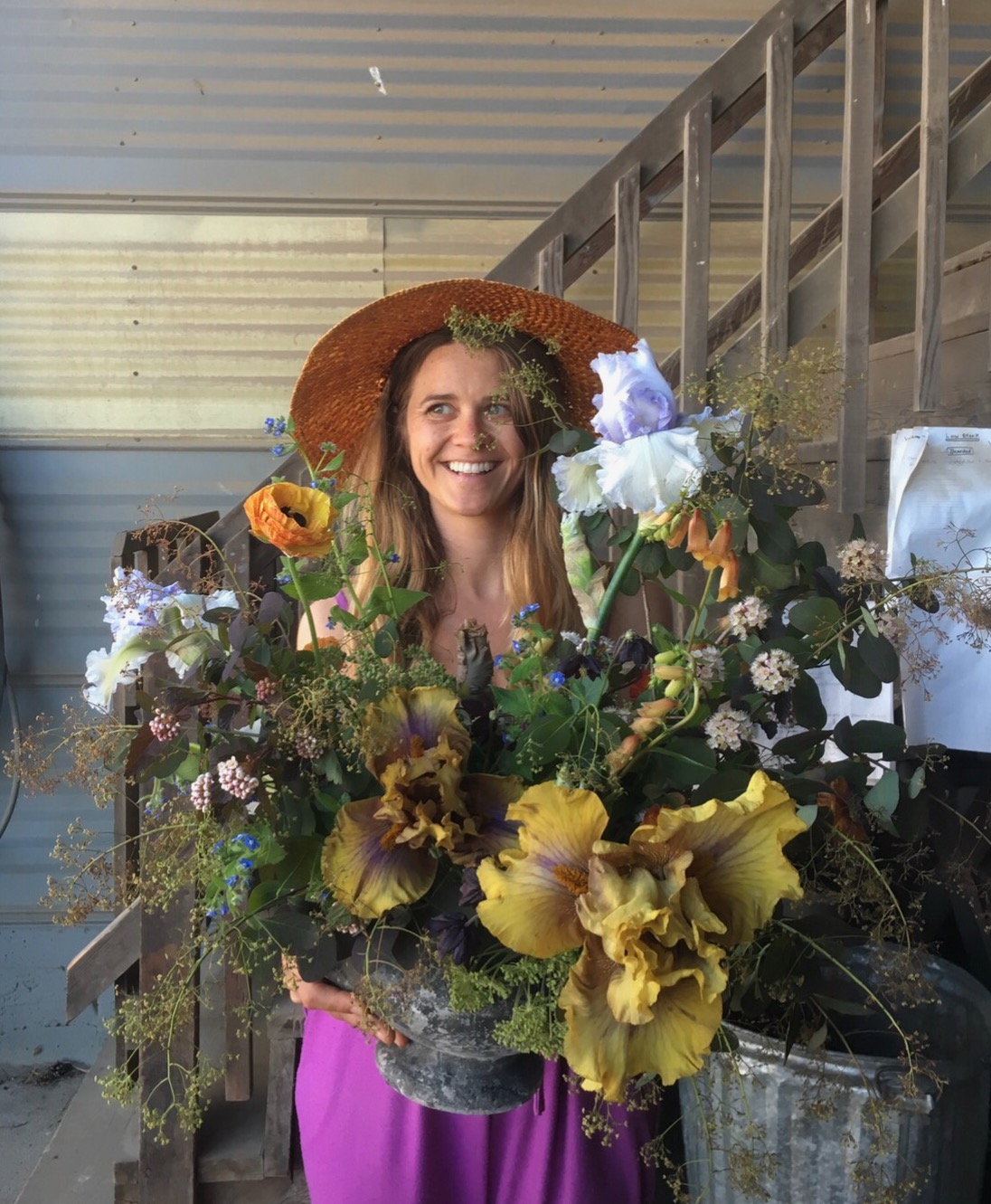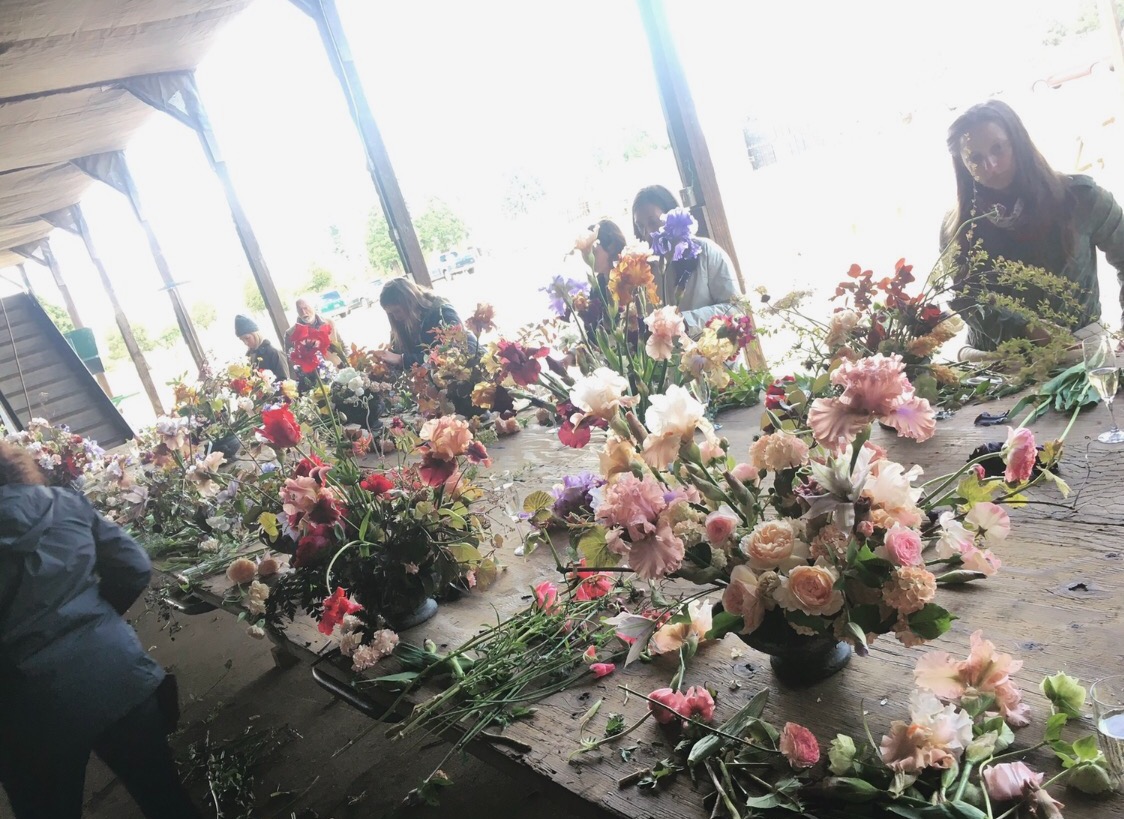 The cost of the day is $500 and includes all materials (clippers, flowers, vase) and a light lunch. Open to all levels of floral enthusiasts.
Class is on Sunday May 19 from 10:30am to 4pm and limited to 15 students. Minimum enrollment of 8 students required.
Schreiner's Iris Gardens is located at 3625 Quinaby Road NE in Salem, Oregon, a 45 minute drive from Portland. Full payment is required to reserve your spot. This class is non-refundable; a minimum of 8 students is required for the class.